What People are Saying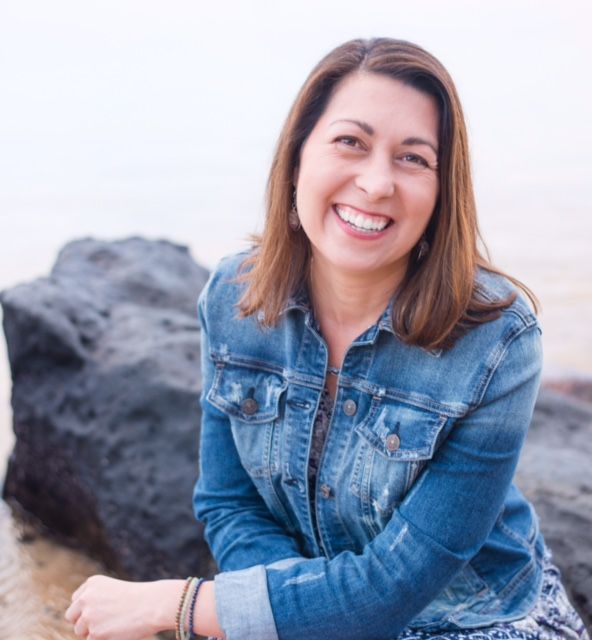 ♦ Spirit led me to Daren at the most perfect time in my healing process. A time when I most needed someone to hold safe sacred space, allowing me to access wounded parts of my soul, to transmute them into love, light and healing. He is an amazing massage therapist but more importantly he is a gifted spiritual healer. Daren is a kind, compassionate soul. I am blessed to have him supporting me on my healing path. ~ Tania
♦ As a Massage Therapist myself I have been both a client and colleague of Daren. In 2013 we worked together offering four handed Lomi Lomi massages. One thing that stood out to me was seeing Daren's clients arrive and the moment they walked through his door they would let down their guard and freely express their worries and struggles. This speaks volumes about the level of trust Daren has created with his clients. He has made his spa a sanctuary for healing. Together with his integrity, respect and care for his clients, they know they are in safe hands and are able to let go. Personally I have had some huge breakthroughs and healing experiences while on Daren's massage table which have had a lasting effect on me and changed my life. What makes Daren's sessions stand out from others is he is working on the whole person; mind, body and spirit. While working specifically on the muscles and the bodies physical needs, he is also aware of any emotional or other blocks that may be held in the body and is effective in assisting these to be released. As well as this, a massage with Daren can be very touching on a spiritual level, supporting and inspiring spiritual connection. Thank you Daren, you are amazing! ~ Samantha
♦ I write this from the perspective of having many years experience on various massage tables. Most of us naturally gravitate to this medium because of the well-documented benefits therapeutic massage has on the relief of stress and muscle tightness. And in our search we on occasion have the good fortune of encountering a massage therapist who is exceptional in their skills and understanding of various techniques -- I'm grateful for having encountered a few myself. But even then there are varying degrees of giftedness and talent, and it's here that Daren Pagenkopf rises to the top of that list.
I first encountered Daren several years earlier when he worked out of a gym for which I held a membership. Although I I left that gym, I kept his name on file and in 2016 searched the internet to see if he was still in the area. By now I was experiencing something more than just stress and muscle tightness -- now it was deeper than that.
Although during the previous 3 years I'd become more active and worked with a personal trainer 3 times a week I was experiencing significant spasms in my legs, sciatica issues, and hip pain related to mild arthritis to that area. Although a general massage would have felt great, I knew I needed work on a deeper level.
Fortunately, my internet search paid off and I made an appointment with Daren. Upon arriving it was immediately apparent that the setting alone was far more therapeutic of an environment than what I recall from the gym setting. After some brief discussion, it was obvious Daren had furthered his training and understanding quite a bit from the last time I saw him several years before. Being an aficionado for all things "Hawaiian", I was greatly intrigued that Daren had since trained in the traditional Hawaiian style of Lomi Lomi -- a technique I encountered several times on my visits to the islands.
I've learned over the years, like most of us, that our bodies are very complex systems, and in fact, we'd be grossly misrepresenting the topic to not refer to the "mind-body" when thinking about the "physical" body. And it's here that I find Daren's work to be refreshing to both that mind & body. His therapeutic touch is often accompanied with quiet "reflective" questions and/or comments that invite one to explore the connectedness between what sensations and/or discomforts the body is experiencing and the thought patterns we either consciously or unconsciously hold. Treating both together as one provides a whole new understanding of how to relax and refresh the musculoskeletal system, wherein we recognize that "thought" and "intention" are powerful contributors to "physical" expression and release. Embracing equals Letting Go! Contradiction? Not at all. And so it's from this vantage point that I've come to appreciate Daren's work and highly recommend him to anyone seeking to take advantage of this valuable form of therapeutic massage. ~ Joe
♦ I first came to Image massage when I was training for my first marathon. I had IT band issues and Daren worked his magic. What I found was that his unique therapy not only helped me physically, but mentally and spiritually as well. I love his Lomi Lomi massage so much, that when I went to Hawaii I had to try it there too. Nothing compares though. Daren is the best! If you want to feel relaxed, re-energized, full and in control of your life, go to Image massage. He will amaze you with his God-given talents. ~ Katie
♦ I have come to realize the importance of a skilled therapeutic massage executed by a professional, trained individual. Beyond his professionalism, I find that Daren truly cares about each individual, their health, their circumstances - mind body and spirit. He is dedicated to his profession and is, simply stated, one of the best!!! I appreciate the flexibility and always welcoming atmosphere that IMAGE provides for me. This place is truly a gem, the moment you walk into the space you feel comfortable and relaxed. I can come in feeling like a disaster and leave feeling empowered and content. ~ Cheryl
♦ I tried Lomi Lomi hoping it would help me relax and release tension that was suppressing my immune system and making me sick. Working with Daren was amazing. His approach is a combination of the most renowned massage and healing techniques in the world, and his understanding leads to true relief. I would recommend Image Massage to everyone. I think better, I feel better, it's a total body experience. Lomi Lomi is transformative. ~ Yuliya
♦ My reason for choosing Image Massage Therapy is fairly simple; I had been going to Daren for several years aimed at a traditional sports massage experience. I always felt that he was a skilled, professional masseuse. When he made the decision to strike out on his own and change his style, although a bit skeptical, I decided to follow his healing hands and give it a try. I was not disappointed.
I'm a weekend warrior athlete and enjoy triathlons. I am always battling an ache or pain as a result of the volume of training. I learned that traditional massage helped control and manage the physical symptoms. When I followed Daren to Image Massage Therapy, I expected a thorough treatment of the physical symptoms. I got that….and more.
In nursing school I learned that you treat the whole person; the mind, body and spirit holistically. I didn't apply this concept to my own care; I was only focusing on the physical. Through Lomi Lomi, Daren helped to reconnect me with the mind and the spirit. I had neglected those elements for too long. I learned that I was projecting negativity towards how my body was performing and it resulted in a vicious cycle of being disappointed in my declining physical abilities, ironically, causing further decline, difficulties and pain.
Daren has helped me focus on more than just the physical. In the comfortable, unrushed atmosphere, away from my busy and stressful job, I'm able to relax and let the healing hands do their job. This reminds me, it's time to make an appointment. ~ Chris
♦ It was serendipitous as to how I met Daren. I am a firm believer that people cross ones path for a reason. It was about 6 months after our first meeting that I scheduled my first massage with Daren.
My insurance changed and so I was looking for a new massage therapist. I went to this first appointment, thinking about traditional massage therapy. However, the hour massage was a whole body – physical, mental, emotional and best of all spiritual experience. I had never begun a massage therapy session with an intention beyond relaxation and stress relief before and I did not check out his website to understand more about his approach to massage before my appointment.
Upon entering the spa, I knew the appointment would be more spiritual just by the simple act of removing your shoes before entering the space. The pre-massage discussion provides the opportunity to be present, to breathe, to evaluate my spirit, reflect on my mental state and emotional health and to share physical challenges as we prepare for the massage. Upon entering the massage room, it was a blessing to be anointed with oil to invite God, the Father, Jesus the Son and the Holy Spirit to be part of the session. Even as I write this, it causes me to "breathe in God's love and exhale what I don't need."
Each massage is different. Each massage is healing. Each massage shows me how to let go and let God. Now I prepare for a new experience with every session. Every session connects how God is healing areas in my life that has hindered who God made me to be. Living life with a deeper connection to the Lord, to my spirit, to my mind and to my body is a new way to approach life.
Daren is a gifted listener. His training has prepared him to help people realize that the body is inter-connected spiritually, physically, emotionally and mentally. Helping the body release what the mind impresses upon it is absolutely life changing. Not only do his ears hear, his hands comprehend and his spirit leads me through exercises of release and healing throughout each massage.
I would recommend Daren to people who want resolution for their entire body and their life. Approaching life with transparency, trusting that the Lord wants me to be all that He created me to be and giving myself permission to change are what makes these massage therapy sessions healing sessions. While my journey continues on this earth, I thank God that Daren has become part of it.
Written with gratitude for people who use their God-given gifts for God's glory and for others benefit . ~ Kathy
♦ I feel truly blessed to have crossed paths with Daren. When I received my first massage from him I was at a really low point in my life. Daren and a friend were visiting Oshkosh to attend Lifest and it was then that I had the honor of having their presence in my home and receiving a four handed Lomi Lomi. The massage began before I even got on the table with some very meaningful questions about my life and my intention of receiving the massage. I immediately felt so comfortable and open to talk about personal matters. As the massage began, my brain was sent into a flurry of confusion. Tears came to my eyes as I felt so unconditionally loved, accepted and nurtured. I never new that such deep healing was possible through massage, bringing balance to me physically, emotionally, mentally and spiritually. Since this experience my life has never been the same. My life continues to get better and better. Of course I continue to have challenges each day, but I have more balance in handling whatever comes my way. I continue to get massages from Daren. He opens my eyes up to so many things and I know that he is truly one of Gods healers. Thank you Daren. ~ Janet
♦ Daren has helped me and continues to help me tremendously in my mind, body, spirit transformation. His sincere spirit of Aloha, combined with an innate knowledge of the body, provides a complete holistic healing experience in a safe, nurturing environment. ~ Lisa
♦ O'Boy where do I start. I have know and been getting Daren's massage for over 13 years. Daren is not just a massage therapist. He is a therapist. He is so intuitive and smart. He always amazes me. He does not get stuck and is always exploring new methods and techniques. Daren truly has a gift and he shares it with everyone. ~ Tabatha
♦ I am a mother of four children, one being highly special and medical needs and three teenagers. It is very stressful and demanding being a parent, nonetheless of a special needs child. Parents rarely get the time to think about themselves. Daren and I have become friends over the years, and knew he was a massage therapist. I always thought it would be difficult for a friend to be able to work on me and feel comfortable enough to enjoy the massage and relax. Whenever I confide in him, he is always focused on me and can feel his warmth and sincerity. With the added stress, anxiety and heartbreak of almost losing my child, my body, my spirit and my mind needed something. I decided to take Daren up on his offer to help.
When I walked in, the atmosphere was very relaxing right from walking in the door. He greets you and walks you back to the massage room where he informed me what to expect. The room was very warm, inviting and soothing. The spa music was very relaxing. During the massage, I felt a sense of relief and overcoming spiritually and emotionally. I felt like I could finally take a deep breath in. Through Lomi Lomi massage, I was able to see all the memories I have been holding onto over the years that has created tension all over my body as tears rolled down my cheeks. I was able to walk out of Image like a new person, Thank you Daren! I would definitely recommend Daren to everyone. This is a little scripture how I felt that day.
Psalm 121:5-8
5 The Lord watches over you—
the Lord is your shade at your right hand;
6 the sun will not harm you by day,
nor the moon by night.
7 The Lord will keep you from all harm—
he will watch over your life;
8 the Lord will watch over your coming and going
both now and forevermore.
~ Deborahe
♦ As a chiropractor, I tend to be selective about who does body work on me. Daren is one of the best massage therapists I have worked with. He has a complete understanding of the body, and is able to discover exactly where I need work, and works it with a delicate balance of appropriate pressure to release the problem. His kind and gentle spirit, and strong faith also help me to relax when he is working with me. He is always working to get to the root cause of the problem, whether it be physical or emotional or spiritual, and not just manage my symptoms. I highly recommend his care! ~ Janel
♦ I have seen Daren as a massage therapist on and off for many years. When he left the Madison area for a brief time I saw other massage therapists and when he returned, I appreciated him even more. I never felt like I was just another client on the table – he was always present and able to assess what my needs were in areas of my body even though most times I came in complaining of tight shoulders and neck pain. When I get a massage I don't want to take a nap, I want to address the problem areas (even though sometimes that may involve some discomfort) and learn how to strengthen myself to keep this from happening chronically. Daren listens, comforts, heals and teaches. His current space is welcoming, quiet, spiritual and warm.

One of the things I appreciate most about him as a massage therapist and is why I have recommended him to so many people is because he always makes me feel comfortable, by being mindful of the way he drapes me with sheets or towels and also uses firm touch on your leg or arm or back before changing the draping – with gentle clues I always know what is happening next so it never makes me feel vulnerable as a woman.

When Daren first started talking to me about Lomi Lomi massage I was a little hesitant but that was more from my fears of being exposed for who I really am…not physically – but spiritually, emotionally. I carry a lot of shame and guilt from childhood trauma. But in the weeks prior to our first discussion about his new therapy technique two words had become my daily mantra – YOU MATTER. I had only shared these words and the reasoning behind them with one other person. And one afternoon when Daren had been discussing Lomi Lomi with me during a massage (in which he typically does not talk, with me any way) he finished and walked out of the room, as he always does, when he was done. But then there was a knock on the door and he came back in and he said to me, YOU MATTER. I knew right in that moment that I could trust him to move onto a deeper level of physical, emotional and spiritual healing.

Through Lomi Lomi I was able to realize how memories of my past were physically trapped within my very cells, my tissue and my muscles and were causing me great physical discomfort. I have been able to release and deal with some past issues that I knew were bothering me, and others I didn't even realize. It's work at times, it's exhausting at times, but so freeing.

Friends, family and even strangers comment to me often that they see a light in my eyes or smile and whenever I saw pictures of myself I could only see sadness. But I have this one photo that I go back to look at often. It is a picture taken of me a couple days after one of the first big breakthroughs I had during one of our sessions. It's just a random shot but I'm smiling and the joy is radiating not only through my smile but also through my eyes. I have never seen myself in that way and I am indebted to Daren for helping me not only find that joy – but recognize it in myself. And it wasn't just a one-time thing…all my photos have changed. So hopefully that means I am projecting that positive light to others too.

I feel thankful and blessed to have crossed paths with Daren. I believe we are all on a journey and put in the exact place at the exact time we need to be and I appreciate all of Daren's talents and gifts and how he has helped me on my journey. I still have some work to do. ~ Anonymous
| Day | Availability |
| --- | --- |
| Sunday | Not Available |
| Monday | By Appointment Only |
| Tuesday | By Appointment Only |
| Wednesday | By Appointment Only |
| Thursday | By Appointment Only |
| Friday | By Appointment Only |
| Saturday | By Appointment Only |